Monitoring
Trent-Severn Waterway
Each year from June – August, sections of the Trent-Severn Waterway are monitored for the aquatic invasive plant, water soldier. Teams from the Ontario Federation of Anglers and Hunters, Parks Canada, and the Ministry of Natural Resources and Forestry systematically monitor using a 50m x 50m point intercept, recording the presence/absence and abundance of water soldier. The results from monitoring help inform treatment success and needs.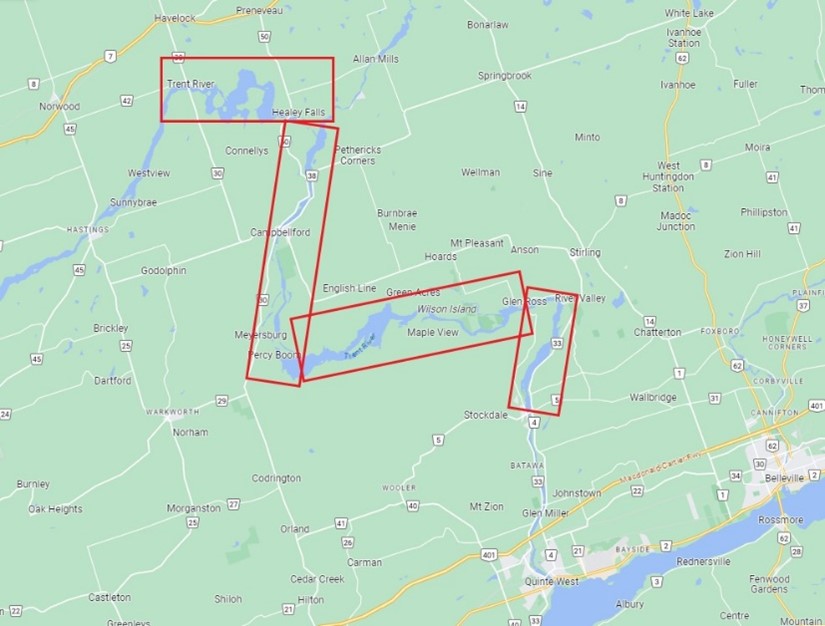 How to Get Involved
Water Soldier Watch Day: The OFAH hosts Water Soldier Watch Day, an annual volunteer event to engage and educate the public on water soldier.
Stay tuned for highlights from Water Soldier Watch Day, 2023!
The Ontario Ministry of Natural Resources and Forestry has developed a prevention and response plan to enable people and organizations to undertake low risk activities to monitor, control, and in some cases eradicate these invasive plants without the need for an authorization under the Invasive Species Act, 2015. The plan also includes detailed best management practices for water soldier.
To view the prevention and response plan for water soldier, follow this link: Water Soldier Prevention and Response Plan PDF
OFAH/OMNRF Invading Species Awareness Program. (2021). Programs – Water Soldier Eradication. Retrieved from: www.invadingspecies.com.
This factsheet may be reproduced for non-commercial purposes.
Header photo by Matt Smith, MNRF.