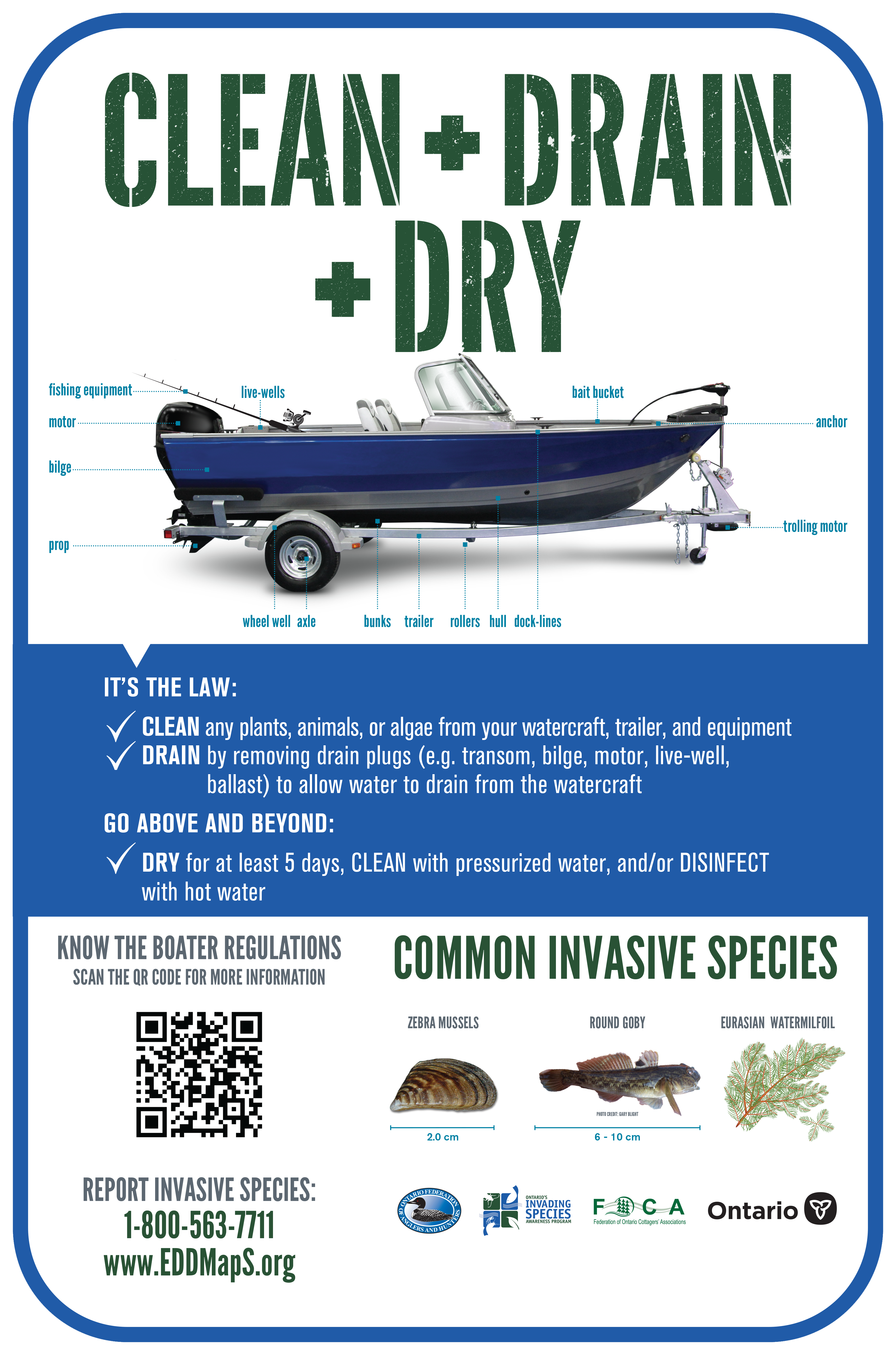 Are you looking to order Clean, Drain, Dry signage for your lake?
Before you do, ensure you have permission from the landowner (e.g., private, municipal, etc.). Contact us with your request by emailing info@invadingspecies.com with the following information: your full name, shipping address, number of signs required, and where the signs will be posted.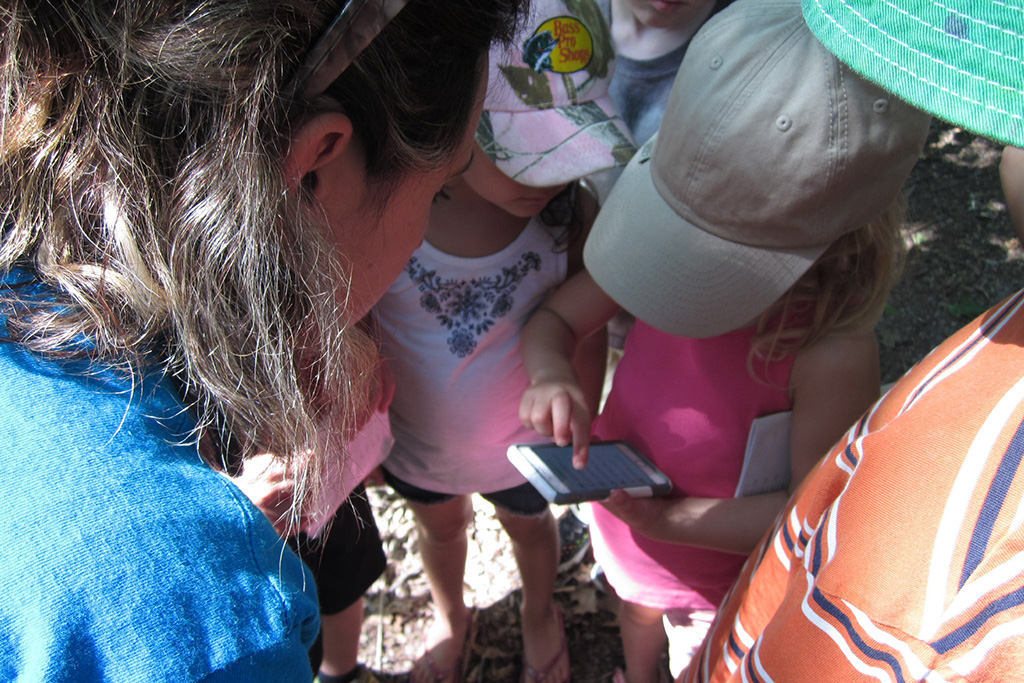 Think you have seen an invasive species?
Report it!
Invading Species Hotline
1-800-563-7711